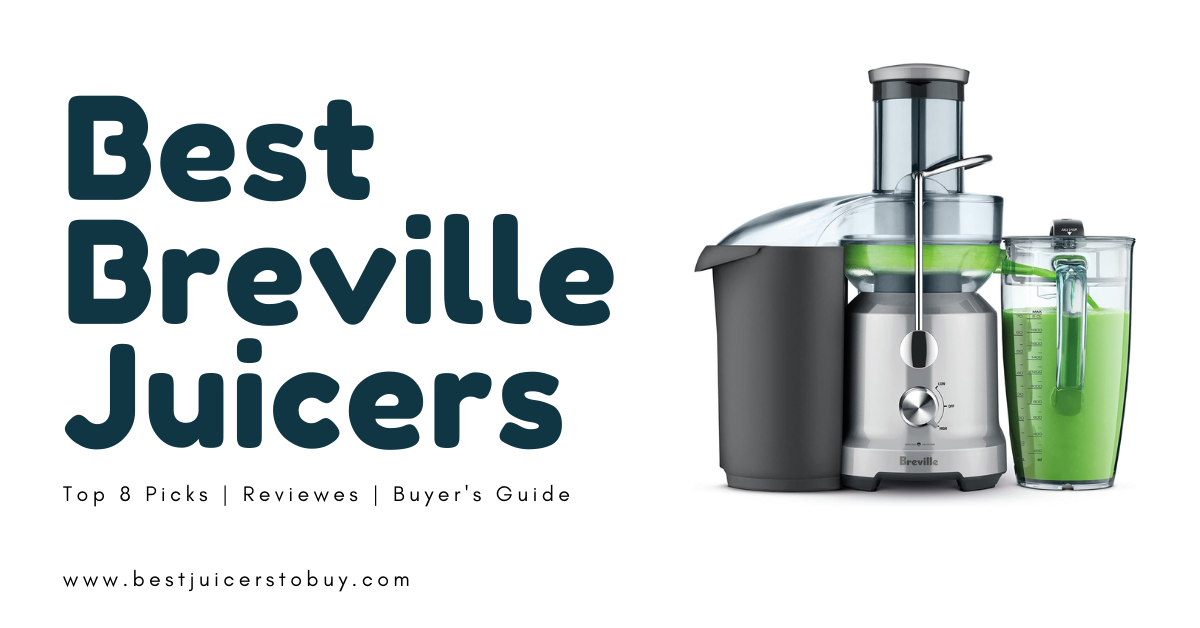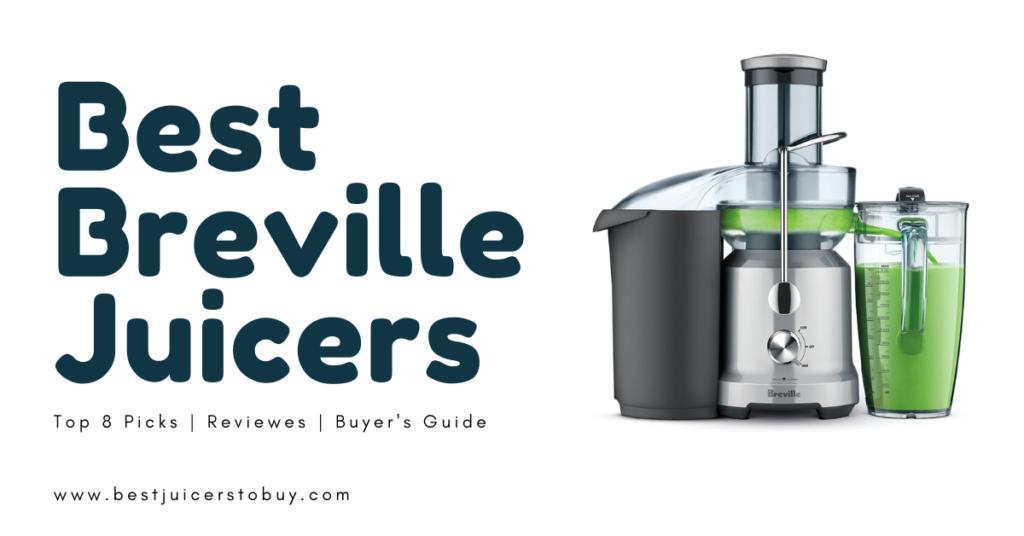 Juicers are an extremely important tool to own. It is easier to drink the juices of fruits and vegetables as compared to solidly eating them. It is easier to drink several glasses of juice but it is not easy to eat all the time. Juicers separate the fiber from products which can is although beneficial for our body but too much of it can cause problems.
There are many benefits of owning juicers as they are a great way to control your diet. With juicers, you make your own juice through your own ingredients. It is easier for you to balance your nutrient intake because everything that is going inside your juice is right in front of you and you don't have to worry about your juice having any sort of chemicals.
Taking out juice is a great way of overcoming physical issues that normally build up throughout the day. It is possible for a person to not be able to take out time in a busy schedule to cook so it's important to drink fresh juices in that process. Juicers make everything easy and compact and you can juice literally everything.
Breville juicers are highly beneficial as mentioned above so it makes sense if one needs a guide to help them in picking the right kind of juicer for themselves as they don't come cheap. To make it easier, we have done some research for you with this review of the picks of the best Breville juicers 2023.
Best Breville Juicers 2023
If you don't have the time to go over the review at the moment of our 8 picks, we recommend that you take a look at Breville 800JEXL which is one of our top picks. It has a circular 3 inches feed tube that accommodates whole fruits and vegetables.
If this information is not enough for you then keep reading on to make the best decision and before you start reading, take a look at our handy comparison chart as it provides information about the main features of Best Breville juicers 2023.
First up, we have the Breville JE98XL which comes with an 850-watt motor. The motor assists in the optimal production of juice and nutrients. The 2-speed control settings allow you to quickly change the velocity according to the hardness and consistency of the product. You can use low velocity (6,500 RPM) for soft products such as peeled oranges and high velocity (12,000 RPM) for hard products such as carrots.
The JE98XL has a special extraction device consisting of the proprietary Nutri Disk, stainless steel blades, and mesh filters from the business that help spin the pulp out. The body has dimensions of 13.2 by 16.5 by 18.2 inches and is made of durable heavy-grade polymer, weighing around 10 pounds. It has a generously-sized 3-inch wide feeder chute that removes the need before juicing to chop and slice ingredients.
The Breville JE98X has an LED Overload Safety light that flashes automatically when the juicer is overloaded to avoid damage to the juicer. A safety locking arm guarantees that when the cover is locked in place, the computer only works. BPA-free are all pieces that come into close contact with the products and juices. The maximum juice yield is also ensured by the direct central feed system.
Read Also: 3 Reasons why do you need to peel beets before juicing?
Next up, we have the Breville BJE200XL which is one of the best juice extractors on budget. It has a generous large feed chute that decreases preparation time. Small fruits can be fed entirely, and minimal cutting is needed for other larger goods. The juicer runs at high velocity; at about 13,000 RPM, the 700-watt motor spins the cutting blades.
High speed introduces air and oxidizes the juice, creating quite a bit of foam, but the unit comes with a generous juice jug with a foam separator. The unit has non-slip feet and doesn't move around much in action. This juicer, particularly for harder fruits and vegetables such as apples, produces a good yield.
Disassembling and assembling the machine is simple. This machine is best immediately cleaned after juicing and we, therefore, suggest hand washing the parts in warm water. It is a lightweight Heavy Duty juice fountain with a knife blade assembly centered on it.
Read Also: 3 Efficient Ways To Store Juice For a Long Time
Next up, we have the Breville 800JEXL which is one of our best picks. It is a centrifugal juicer that provides a much faster solution for juicing. Thanks to the powerful Italian electric engine, its rotation speed can reach up to 13000 rpm. The Breville 800JEXL Juice Fountain Elite Juice Extractor is a rather stylish-looking juicer that makes it perfect for almost any kitchen.
On the coating, the die-cast rubber ensures that it is designed to last for a long time. There will also be a 35.2 oz bottle of juice, a tube of foam separator juice, and a 102.4 oz container. To make and sell juice for 2 people, these accessories are big enough.
The strong 1000-watt motor enables even hard fruits and vegetables to be pulverized in a very short period of time by the Breville 800JEXL. The Breville 800JEXL can produce an impressive 13,000 RPM thanks to this engine. A large three-inch feeding tube allows you to bring the whole fruit straight into the juicer without the need for cutting or slicing.
Also Reviewed: 7 Best Juicers for Beets
Next up, we have the Breville BJE430SIL which has cold spin technology. The cold spin technology allows the juice to flow up. The juice flows up through the stainless steel cutting disc. The jug of this juicer can hold up to 70 ounces without spilling. The juice in the jug can be sealed or stored for up to 72 hours.
It is a technologically advanced juicer with a patent-pending Elevated Juicing System, the Breville BJE430SIL. This ensures that the juice flows out and compared to other brands, there is even more juice that is extracted from the unit. In addition to more juice, higher quality is also available for extraction. The turbine, which runs at 850 watts, can process fruits and vegetables rapidly and effectively in a matter of seconds.
On the Breville BJE430SIL, there is a simple three-position switch. It ranges in speed from the lowest at 6500 rpm to the highest at 13,000 pm. The feed chute for the fruit is extra-large compared with other brands, and it is quieter than other juicers. The turbine, operating at 850 watts, can quickly and efficiently process fruits and vegetables in a matter of seconds.
Read Also: What is Pulp in Orange Juice?
Coming up, we have the Breville 800CPXL which has a footprint of 11 inches by 9 inches. Inside its stainless steel body, it has a silent electric motor that has three visible parts. With its brand name etched, the stainless steel filter basket, and it is active arm bearing an inverted ribbed dome above, this is the main body case intended to accommodate some citrus fruit when pressed for juice.
Underneath the stainless steel filter, a small lip spout protrudes slightly beneath the juice collector. One of the highlighted features of Breville 800CPXL is this mobile lip spout that helps you to hold the juice that is squeezed inside its juice collector until you are ready to let it flow with a flick down into your bottle.
The die-cast stainless steel juicing cone placed in the middle of the filter bowl is one of the prime features. Inside the body of this juicer, this cone is attached to the motor, allowing it to rotate as it feels both the lowering of the juice press arm and the increased pressure as you juice citrus on the cone. Any citrus fruit of all sizes and varieties can be juiced, and it makes cleaning simple and easy. A complete list of the Best Citrus Juicers is here.
Coming up on our list is the Breville BJE830BSS which has a cold spin technology. The cold spin technology allows the juice to flow up. The juice flows up through the stainless steel cutting disc. The 3.5 inches long chute makes it easier for fruits and vegetables to pass through. This whole process makes it easy to take out the juice.
The Breville BJE830BSS features an even larger 3.5-inch feed chute that can remove 70 fl. oz from the Juice Fountain Cold XL. Up to 5x faster than cold press juicers with a nutrient-rich juice. The Juice Fountain Cold XL claims to deliver a shelf life of 72 hours of juice. For this breakthrough, its patented Cold Spin Technology paved the way.
Dense products such as citrus and soft fruits will work best with this juice extractor. When set at low speed, fruits such as grapes would be able to be processed. All parts of the dishwasher juicer are healthy, although there are several parts of the juicer, all of which are compatible with the dishwasher.
We have also reviewed: 8 Best Juicers For Carrots in 2023
Next, we have the Breville BJE530BSS which has a space-saving design. The space-saving architecture is one big advantage it has over the very first generation of juicers fitted with cold-spin technology. It has an L-shape shape to accommodate smaller counter spaces instead of the conventional horizontal configuration.
The power of the Breville extractor is to be able to juice whole apples and whole tomatoes. This means that making the juice takes less time since you don't have to spend hours breaking it up into small enough parts to make it easier to go through without getting stuck. It has a pulp jar that makes washing easier and it also ensures that instead of juice full of pieces of pulp, you end up with smooth juice.
To ensure an insignificant rise in temperature, it has a cold spin technology. It allows juice to flow up and through the stainless steel cutting disc. The disc is surrounded by an Italian-made mesh filter. For mess-free juicing straight into a bottle, the custom-built juice nozzle is ideal. To stop juice drips, simply invert the nozzle when done.
Read Also: How many pomegranates should I eat a day?
One of the last juicers on our list is the Breville BJS700SIL which consists of a large 3 inches chute. With minimal heat transfer, it has a powerful low-speed extraction system, making this machine ultra-quiet while running. It has a smart cap that allows you to produce different mixed juices and stops the dripping process.
A screw and filter design squeezes the full amount of fresh juice from whole meals at a slow rate. The spout plug helps you to pre-mix your juice for a fuller flavor and texture before pouring. The feed chute is the largest on-market for slow juicers and allows you to juice whole meals at once.
A low-impact 240 Watt motor makes this machine ultra-quiet while running. The spout plug enables the mixing bowl to be filled and the machine to be completely rinsed out in between juices. This slower juicer crushes and squeezes to create more juice with more nutrients and a little fiber for a thicker, smoother feel.
Read Also: How To Juice Without a Juicer?
Now that you have read this review in detail about the Best Breville juicers 2023 you might be ready to make your decision. While we have shown users an impressive number of excellent options on our list which they can easily choose from, you should also go through this detailed buying guide which we have added to make things easier.
The buyer's guide is extremely important for first-time users that have limited experience when it comes to buying Breville juicers which are not a cheap investment. We are going to look at the most important factors.
Noise
It is important to know the noise a juicer produces because if the juicer is too loud then you might not use it that often. It is important to purchase juicers that are built on quiet motor technology.
Centrifugal juicers
It is fast and extremely easy to use these types of juicers. In centrifugal juicers, there are several affordable options available as well. It helps you to not only juice fruits but also vegetables. Centrifugal juicers allow you to keep continuously adding fruits or vegetables.
Cleaning
It is important to buy a juicer that has an easy clean mechanism. Some people don't take the trouble of juicing fruits and vegetables due to all the cleaning they have to do afterward so it's important to buy a juicer that is easy to assemble & clean.
Please check out our complete guide on how to clean a juicer properly.
The following article provides information on a lot of different juicers each bearing interesting and distinctive features. This guide will help you in deciding the type of juicer you want and need based on your desired requirements. A detailed list of pros and cons has been provided in this review along with a detailed note on their distinctive features. The top pick of this review is one of the top-rated Breville juicers on Amazon, resting on the best rating which is the highest of all the other juicers.
There are different requirements for different people. Some people can fulfill their requirements through simple designs without spending much money. Now that you have all the information regarding the Best Breville juicers 2023, it's time to choose the best model according to your preference. You can easily pick the best model from the list of reviews given above.
We have also answered some of the frequently asked questions for you in this guide.