Juices are a great way to add some essential minerals and vitamins to your diet very smoothly. Juicing can contribute to both, weight gain and weight loss. It all depends on which ingredients you are going to mix for juicing.
For example, there are a lot of belly fat-burning juice recipes available there, which have a special combination of fruits and vegetables. These combinations play a major role in providing a specific amount of minerals and vitamins to the body. Consequently, it may result in either weight gain or weight loss.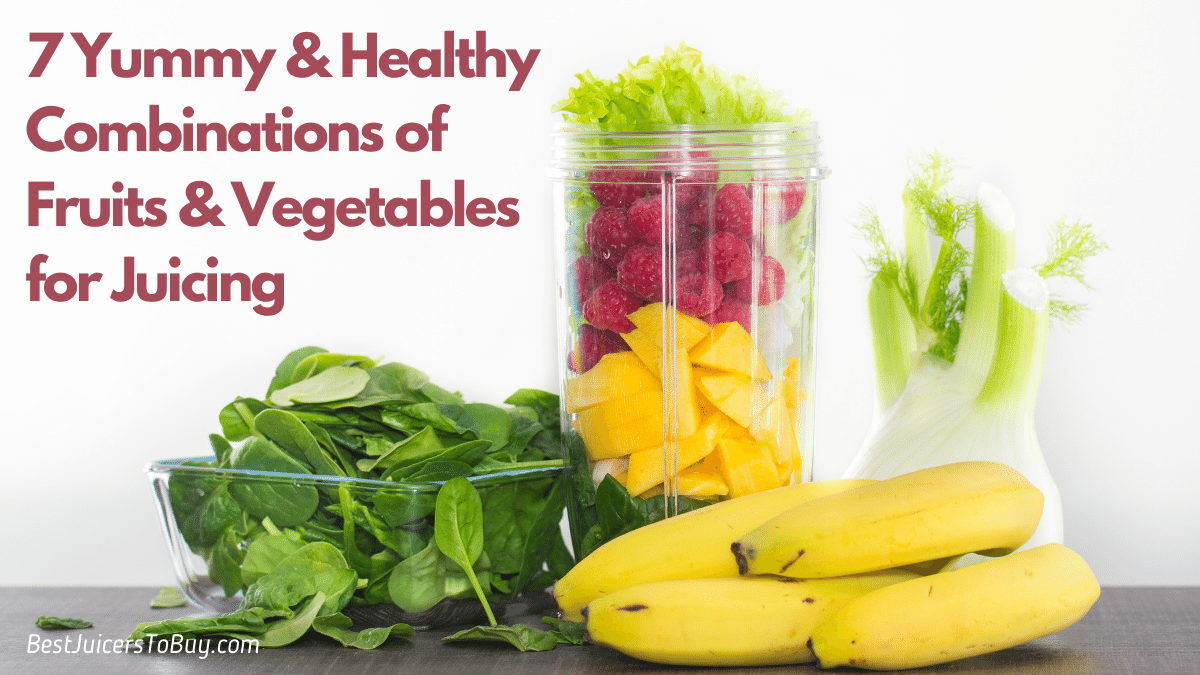 But the story doesn't end here. Although, the right combinations may result in a good impact on your health. However, if you mix the wrong fruits and vegetables for juicing, it can be dangerous for your health. So, it is very important to know which is the right combination of fruits and vegetables.
Therefore, we have brought this guide. It contains the best combination of fruits and vegetables for juicing. If you want to prepare some yummy and healthy fruit juice combinations, then read this guide and get started with juicing.
1. Avocado and Papaya Juice
Avocado is the treasure of vitamins and minerals. It contains a wide variety of vitamins including, vitamins C, K, B5, E, and B6. Moreover, you can get minerals like potassium, and oleic acid through avocadoes. These minerals help reduce blood pressure and control cardiac stress.
Avocados can lower your blood pressure and stress level. Whereas papaya gives a boost of good antioxidants to your body, that is lycopene. The carotenoids in papaya fight with the free radicals, and hence improve the complexion, and cardiac health, and even prevent cancer.
So, we can say that avocado+papaya is one of the best combinations of fruits and vegetables for juicing.
2. Bittergourd, Apple, and Lemon
However, Bittergourd is very good for your health, but who would like to eat this BITTER veggie or drink its juice?
Sound nasty!
So, we have brought this combination of Bittergourd, Apple, and lemon for juicing. Adding sweet apple and lemon with Bittergourd eliminates the bitterness of it and in turn, it becomes a great weight-loss drink. This combination of fruits and vegetables is also included in the list of juicing recipes for weight loss.
Read Also: 7 beneficial fruits for bones & teeth
3. Starfruit and strawberries
Starfruit is rich in minerals and vitamins, yet it's not so popular in juicing. Because of its sour taste, most people don't like adding it to juice. In fact, this citrusy fruit has an extremely low-calorie count (one of the lowest-calorie per portion in the fruit world).
100 ml of starfruit provides half of the daily recommended intake of vitamin C. Additionally, it contains B-complex vitamins, and large amounts of minerals like potassium, which reduces the effects of high-sodium intake.
To eliminate the sour taste of starfruit, you can pair it with strawberries. The sweet, blissful taste of strawberries will help reduce the tartness of starfruits. Furthermore, strawberries provide antioxidants and polyphenolic compounds to your juice.
Along with providing a great taste, this fruit juice combination can help boost your immune system as well.
Read Also: How to Make a Strawberry Juice?
4. Cucumber, Kale, and Pear
Usually, you will not see pear in juices. But in fact, adding pear to your juice might be very helpful for your digestive system. Its high level of fiber can help lower your cholesterol and improve your digestive system. Fiber also helps in keeping the stomach full for a long time.
Kale is highly rich in calcium along with other essential nutrients. It also contains cancer-fighting compounds such as sulforaphane and indole-3-carbino.
Cucumber is almost 90% water, and the rest 10% is pure fiber. Hence, mixing these 3 fruits and vegetables can make a wonderful energy drink.
We have reviewed the 7 Best Juicers For Ginger
5. Sugarcane and Carrot
No artificial flavored sugar can beat the originality of sugarcane. Drink it after a meal to prevent a post-meal slump. Sugarcane contains a high amount of magnesium, potassium, calcium, and iron. All of these minerals are very important for the growth of our bodies.
When you mix carrots with sugarcane, it adds a pretty amount of fiber to your drink. Along with fiber, carrot also contains vitamin A which helps improve vision.
6. Pineapple, Papaya, and Lemon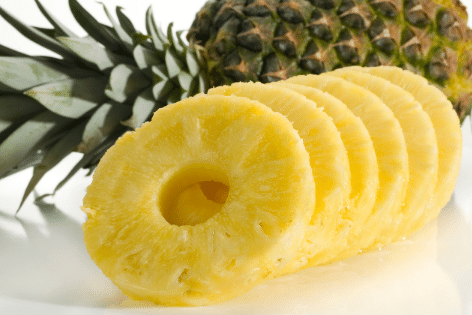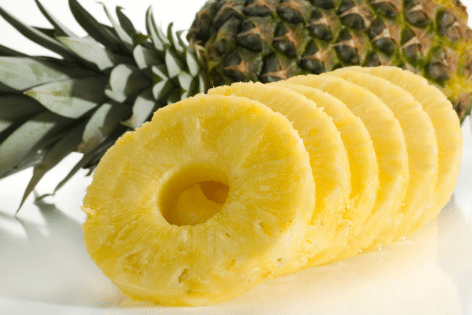 These fruits are best for improving digestion. Both Papaya and Pineapple contain proteolytic enzymes which contribute to proper digestion. This is the best combination of fruits and vegetables for juicing especially after the meat-rich meal. Because it helps to digest proteins easily.
Lemon adds a soothing yet citrusy flavor to your drink. So that, it becomes easy and tasty to drink this juice. Along with getting a huge dose of vitamin C that increases immunity.
Here is the list of 8 Best Juicers for Beginners.
7. Avocado, Celery, Cucumber, and Lemon
Pairing avocado with celery and cucumber adds light to the super-dense food. Celery reduces the blood pressure along with supplying water to electrolytes in order to replenish those nutrients lost through sweat.
Cucumber does almost the same as celery. Additionally, it adds vitamin A and B to boost immunity. Lemon helps slow down the oxidation and adds vitamin C to your juice. Furthermore, lemon adds a refreshing flavor to make it even more pleasant.
This is the best combination of fruits and vegetables for juicing especially in countries that have hot climates. Furthermore, if you drink this juice after a workout, it will provide the essential minerals to your muscles that were lost through sweat.
Final Words
People are always looking for the best combination of fruits and vegetables for juicing. That's why we have brought this guide. This guide contains a list of juices you can easily make at your home.
But always remember that if you want to juice properly, you need a good juicer. Here is the complete list of the best juicers. Once, you get the right juicer, you can start making your own juice combinations.