If you are looking forward to learning how to juice lemons without a juicer, then you are in the right place!
Enriched with Vitamin C, lemon juice provides us with a lot of health benefits along with a refreshing sentiment in the scorching heat of summers.
Who wants to go out of their home in the blistering heat of the summer, just to get a glass of fresh lemonade?
Certainly no one!
So it's a very good idea to learn to juice lemons at home.
However, most people do not have a fancy juicer in their homes.
So how can they make juices at home if they want to?
Are you one of them?
There is nothing to worry about!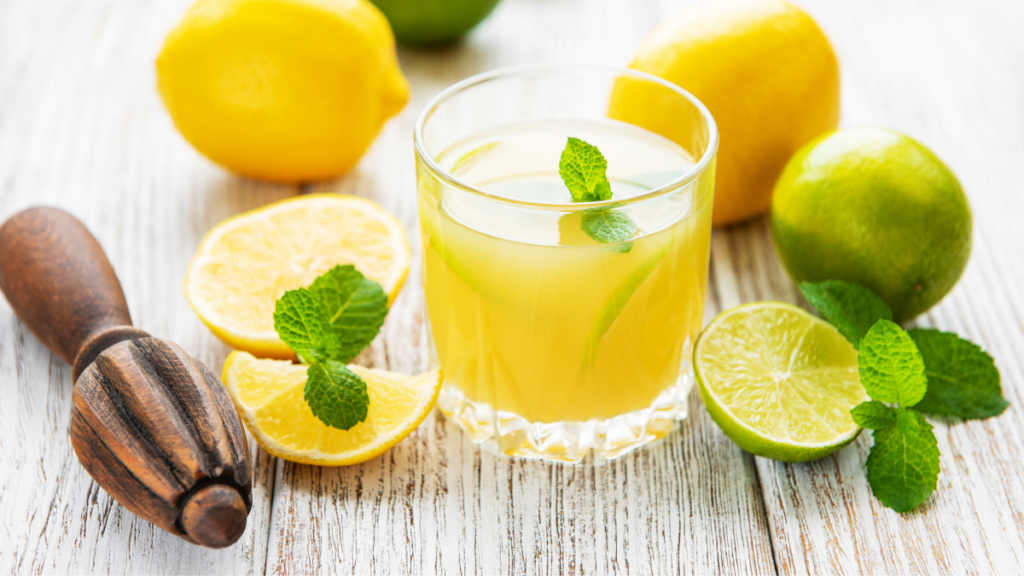 In this article, we are going to share with you a complete guide on how to juice lemons without a juicer. We have included the top 3 easy ways of juicing lemons and lime without a juicer.
Read Also: How Much Juice is in one Large Lemon?
Have a look at it.
How do you get the most juice out of a lime or lemon?
Before proceeding to juice lemons, you need to know how you can get the most out of your lemons. The science behind squeezing the most juice out of a lemon is to warm it. As you warm the lemons, their membrane will get softer and easier to squeeze. Below, you will find 5 ways to get the most juice out of your limes and lemons.
Please note that the following tips also work with limes.
Never use cold lemons for juicing purposes. Always leave them out until they reach room temperature. This will soften the pulp consequently making it easier to squeeze.
If you are not satisfied with the previous method, try heating them in hot water. Put your lemons in a metal pot. Pour some water into the pot until the lemons get at least 3 inches deep in the water. Put on the flame below the pot. The water should not be boiling. Leave your lemons in the hot water for somewhere between 30-60 seconds.
Roll the lemons on the kitchen counter. Apply an ample amount of pressure on the lemons while you roll them on the kitchen counter or any hard surface.
Put the lemons in a Microwave for about 10-15 seconds. You can put the whole lemon in the microwave or you can also cut them in half before putting it in the microwave oven.
However, if you cut them in half, you will get more juice as compared to putting their whole. But also remember that in this way, some of the moisture can also get absorbed by the microwave oven.
Cut your lemons lengthwise instead of width-wise. This trick will expose more of the pulp area. Thus, making it easier for you to get more juice out of it.
We have reviewed: 8 Best Juicers for Kale & Spinach
What are the benefits of drinking lemon juice?
Lemons are the mighty treasure of Vitamin C. Studies show us that Vitamin C can prevent a lot of diseases, and may also help us strengthen our immunity system.
One of the prime benefits of Vitamin C is that it helps us improve our immune system and prevents damage caused by free radicals. Vitamin C plays an important part in forming the bones, repairing connective tissues, and improving gum health.
In the light of the above-mentioned facts, we can conclude that if we drink lemon juice regularly, we can prevent many diseases. Along with fighting against the ones we already have.
How to juice lemons without a juicer?
Below, we have listed 3 easy ways through which you can juice lemons without a juicer. The first and the third method will produce the maximum yield. However, the second method comes in handy when you don't want to use a lot of tools. Choose one according to your choice and start making lemon juice.
1. Hand Blender Method
This method requires a hand blender, cling wrap or plastic wrap, a mixing bowl, a strainer, a sharp knife, and another container for the strained juice.
Firstly, peel the lemons with a sharp knife and wash them properly
Now cut the lemons into quarter pieces and put them in a large bowl.
Cover the bowl with cling wrap or plastic wrap.
Next, make a hole in the wrap, large enough to allow the arm of the mixer to go through it.
Now put the mixing arm of your hand blender in the hole you made and start blending. Keep blending the lemons until they have completely broken and start looking like juice.
Now place the strainer on another bowl and start pouring the yield on the strainer to exclude the seeds, membrane, and pulp.
Put the strainer aside and your juice is ready.
Read Also: 5 Amazing Benefits of Tomato Juice for Skin
2. Toothpick Method
This method does not require a lot of tools. You will only need a toothpick, a fork, a chopstick, or a skewer.
Insert the toothpick, chopstick, fork, or skewer into one of the sides of the lemon. Make sure not to pierce it. Just insert it into ⅔ of the lemon.
Now hold the lemon above your container, cup, or anything you like with the hole pointing downward.
Start by pressing or squeezing the lemon taking the juice out of it.
Keep squeezing the lemon until the maximum juice has been taken out.
3. Kitchen Tongs Method
This method only requires kitchen tongs, a strainer, and a bowl. However, depending on the size of your tongs, it may not be useful for smaller limes and lemons.
Firstly, cut the lemons in halves.
Now put the strainer over a bowl.
Hold the half lemon in the tongs over the bowl, with the flesh side pointing downward.
Start pressing the lemon with the tongs to squeeze the juice out of it.
Now rotate the lemon by 90 degrees and start squeezing again.
Repeat the process as much as needed.
Put the strainer aside and your juice is ready.
We have also reviewed: Best vegetable juicers to buy
Conclusion
Drinking lemon juice daily can benefit us in many ways along with giving a refreshing feel.
However, it's always a good idea to produce your juice at home with your own hands, ensuring hygiene as well.
Hopefully, after reading this article, you have learned how to juice lemons without a juicer at home.