Omega juicers are cold press juicers that a user mostly uses to make shakes and solid fruit juices. There are a lot of different models and series are being offered by Omega. This brand mostly offers slow-speed masticating juicers but on the other hand, they offer centrifugal juicers too. The following article is a description of how to use an Omega juicer and other things you need to know when using an omega juicer.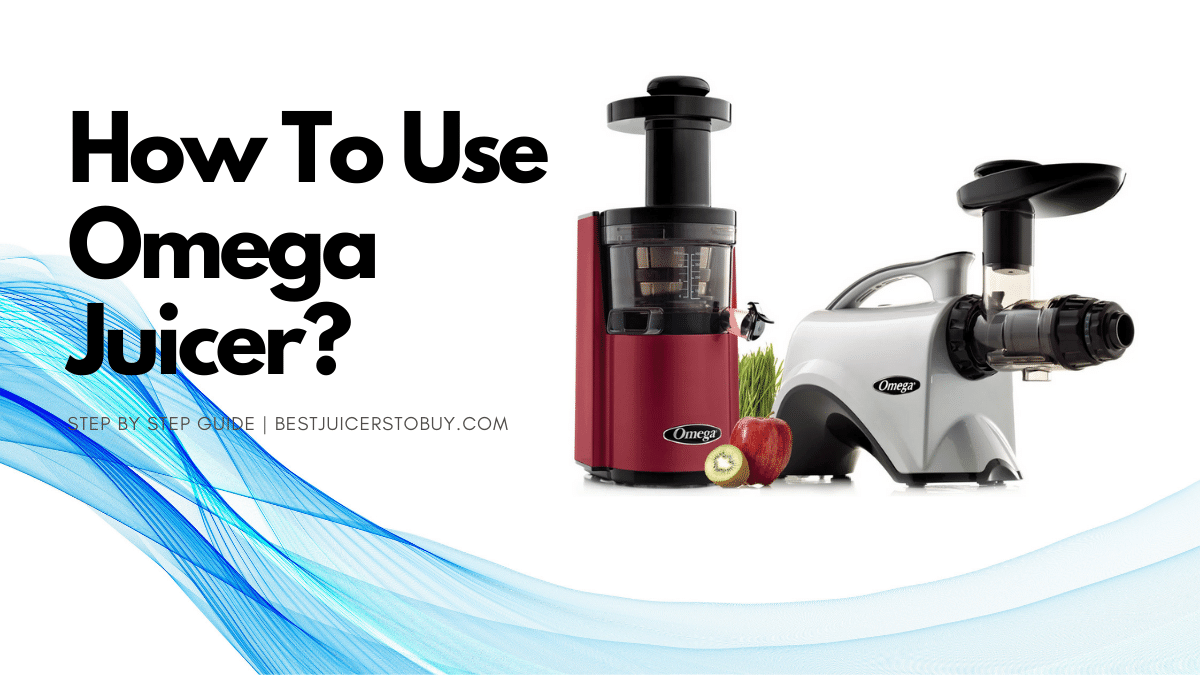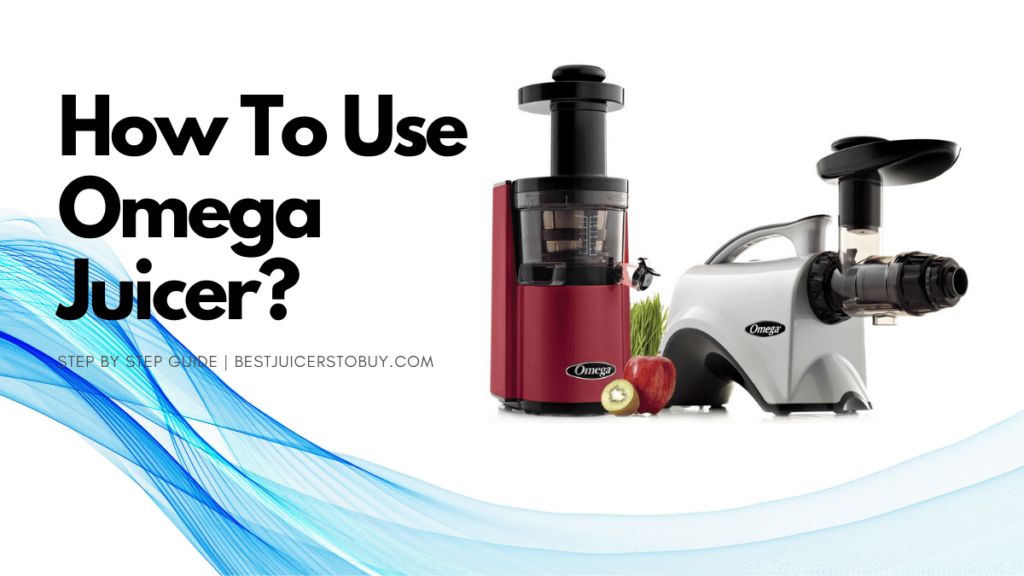 Before we get into the tutorial on using one of the best Omega juicers, let's discuss Omega masticating and Centrifugal juicers.
Omega Juicers
Omega juicers act as a "masticating style" juicer as they work like cold press juicers. They are also known as "masticating style juice extractors". There are a lot of Omega models that work at 80 Rounds per minute (RPM). This frequency is known as slow frequency yet this is concluded as a slow juicer. This act lets the produce keep most of the nutrition without destroying them. You can make baby food, pasta, milkshakes, and other healthy foods and snacks by using the best juicer from this brand.
Masticating Juicers
Omega juicers are mostly masticating juicers. Masticating juicers are known as cold-press juicers or slow juicers. A slow juicer is designed to keep as much as possible nutrition in a juice by not crushing the fiber strongly.
Centrifugal Juicers
These juicers use a flat blad that squeezes the fruit towards the juicer strainer. These juicers are also known as fast juicers as they use centrifugal force to perform the action.
Using Omega Juicers
The usage and handling of an Omega juicer slightly differ from other juicers. There are a few things that you have to keep in mind while using an Omega juicer. These tips will help you to avoid any obstacle or issue while making fresh juices and snacks from juicers.
Tip: We have compared Omega juicers and Hurom Juicers, check out the comparison here. After reading this guide, you will have enough knowledge to decide which brand you must choose.
Tips And Tricks For Using Omega Juicers
Here are a few easy tips that you must keep in mind while using an Omega juicer.
1. Pre-Juicing Preparation
A lot of people complain about the unpleasant taste in their juices and blame Omega juicer for that. Whereas, you can not juice whole fruits in your juicer and expect to get the best result out of it. In that case, you have to do some pre-juicing preparations.
Mostly, omega juicers have small chutes that make it difficult to juice whole fruit. As a solution, make sure to cut your fruit into small pieces.
These preparations help in a lot of different ways. If you are doing pre-juicing preparations it will most importantly save your time. If you love to kick off your day with fresh juices and you have prepared the produce you can save your time. Also, adding whole fruits and especially those who have hard skins can damage the juicer. Moreover, skins and seeds add a bitter and unpleasant taste to your juice.
2. Using Dry Items In Omega Juicers
Omega juicer is a slow juicer that cuts the fruit at a slow speed and squeezes its liquid to juice it easily. There are a lot of fruits and vegetables that an omega juicer can not resist. You can not juice fruits like coconut in an Omega juicer. Also, sugar canes are not the ones to juice in these juicers. These fruits have hard skins and barely any fluid to juice by a slow juicer.
3. Drink Right Away
Omega juicers act like masticating juicers a.k.a slow juicers. That means omega juicers defend as much as possible nutrition while juicing. But, it makes your juice preservative-free. That means you can not preserve your juice for a long time. try to drink it right away to get the best out of your juice. Or make sure to consume it before 24 hours.
Cleaning An Omega Juicer
The amount of nutrition that a juicer provides while juicing a fruit depends on a few factors. These factors include the fruit that you are juicing and the juicer. If it is a slow juicer, you will get an excessive amount of nutrition out of it. But, if your juicer is not cleaned and has strains and pulp around the container. It can destroy the nutritious effects of your juice.
There are a few things to keep in mind while you are cleaning an omega juicer.
1. Using the Pulp Basket
Every juicer creates a lot of pulp while juicing. The pulp is the solid waste that a juicer separates from the juice. You can make this pulp get into the trash right after juicing. Put a wrap on the pulp basket that every juicer has. After juicing, throw the wrap into the trash and keep your Omega juicer clean.
Here are some pulp-free juicers available in the market, check out the list.
2. Clean up Instantly
A lot of people leave their juicers uncleaned after juicing. The pulp and other pigments of a product sets in a juicer quickly and leave strains on the walls of the container. This is one of the major factors of decreasing the nutrition from your juice. One should always clean every part of their Omega juicer quickly and properly place them in the dishwasher.
3. Dishwasher Safe Parts
Before you clean your omega juicer in a dishwasher dismantle all the parts. if you are using a dishwasher, first of all, make sure that the part is dishwasher-safe. If it is, place that into the top shelf of the dishwasher to save some manual effort. Or simply wash every dismantled part of an Omega juicer with warm soapy water and leave it to dry before juicing the next product.
Conclusion
The omega juicer acts like a masticating-style juicer. There are a few tips and tricks that can help you to use an Omega juicer more fluently and avoid every possible issue. An Omega juicer is used as a slow juicer. The tips and tricks include some do's and don't's. One should not put whole fruits, hard skins, or seeds into an omega juicer as it can damage it and also spoils the taste.
An Omega juicer is cleaned easily by dismantling all parts and washing them with warm soapy water. All the parts of an Omega juicer are dishwasher-safe. You can place the parts on the top shelf and easily clean them.